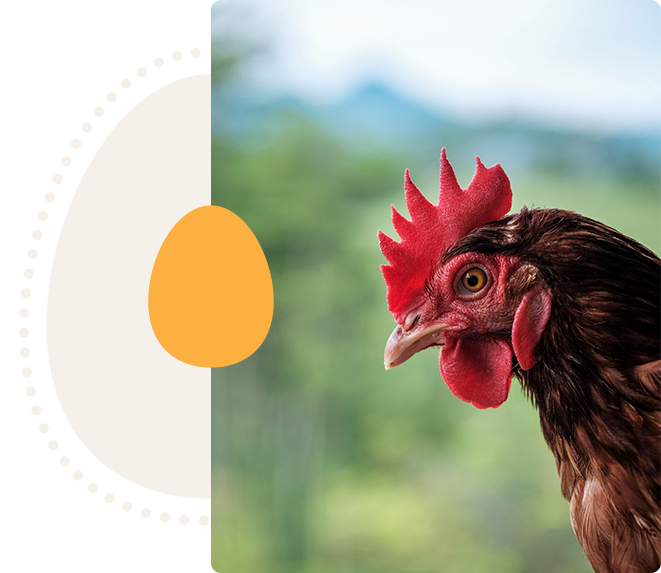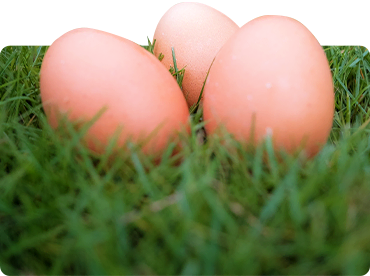 HELLO, WE ARE PROTEINC.
Healthy farm,
Happy chickens,
Yummy eggs.
From our home to yours,
Proteinc delivers freshness you can taste
Proteinc creates warmth, because tasty food brings people together
Proteinc shares the goodness of nature #FromFarmToKitchen, so you can enjoy your favorite food with no worry.
Eggs, Elevated.
Chef-crafted delicious recipes you will love
OUR FARM
The Best Home for Our Chickens
To deliver the best quality eggs to your house, everything starts with our chickens' home. Being able to take a breath of fresh air is not only crucial for us, but also for our chickens. We make sure that our farms are located in the mountains, away from the industrial area, to provide a safe house for our chickens to with fresh air and abundance of clean water. We combine the best of both worlds: uninterrupted nature with the latest technology to ensure you get the best quality eggs on your plate!
OUR CHICKENS & EGGS
Know Where your Chickens and Eggs Come From!
You are what you eat, so we'd like to tell a story where the eggs you eat for breakfast, lunch, and dinner come from.
Proteinc's chickens breathe fresh mountain air (yes, while basking in the tropical sun!) while living in a safe and protected area so they stay happy and comfortable. It's not just humans who get stressed, but chickens too! Although we use the best technology, Proteinc still puts forward our chickens' welfare to ensure the best quality eggs possible.
You are what your chicken eats.
But don't worry, Proteinc's feed is made of only natural, nutrient-rich ingredients, vitamins, and probiotics. We continuously consult with experts to give the best nutrition to produce the best eggs. We have NEVER fed our chicken with hormones, antibiotic, or artificial substances to accelerate their growth because delicious things take time!
18-
19
weeks old is the time when chickens should lay their first eggs.
26-
29
weeks old is the peak production age of chickens.
60-
65
grams each is the weight of Proteinc's eggs, which is 10% more than average eggs.
25
hours is how often our chickens laid their eggs once.
YOU NEED TO KNOW
What Makes The Best Quality Eggs?
INSIDE US
30 Years Experiences Community-Driven Egg Farm
Indonesia is world's fourth largest country by population but comes with a problem: lack of nutrition and stunting. That's what drove us to produce our first chicken egg more than 30 years ago, because chicken egg is one of the most accessible protein by everyone.